In 1985 John joined forces with Steve Chapman and has been instrumental in the acquisition and development of SMC's projects. John is an attorney and Registered Professional Engineer with over 34 years of experience in all aspects of real estate law including conveyance, construction and development. John serves as General Counsel to SMC and frequently appears before planning, zoning and other administrative boards involved with permitting and land use matters.
John is admitted to practice in the states of New Hampshire, New York, Massachusetts, Maine, Pennsylvania, Illinois and the United States First Circuit Court of Appeals. After graduation from college, John worked for several consulting engineering firms and contractors on large public works projects.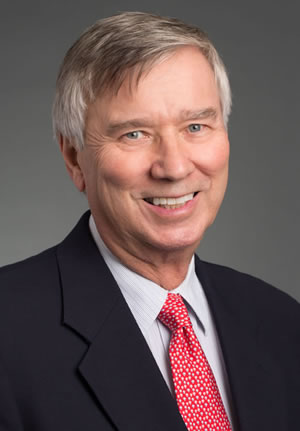 In 1975 John became president and co-owner of a Chicago based engineering firm working with state and local governments, regulatory agencies, consulting engineers and contractors throughout the United States. His firm developed and administering construction plans and specifications in compliance with USEPA mandated bidding and technical specifications. John also gained extensive experience in all aspects of public works construction contracts. As a complement to his engineering practice, during this period John also served as Managing Partner of Halvorsen & Lundeen, a real estate law firm located in suburban Chicago.